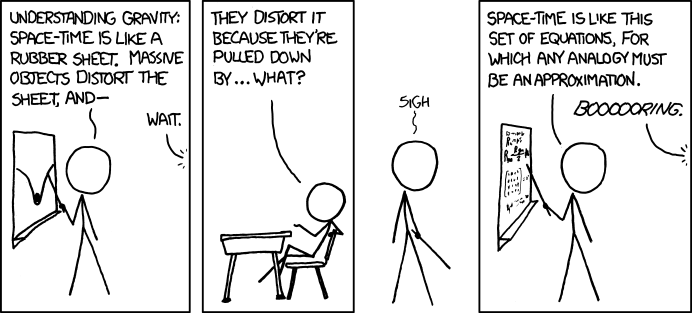 (picture courtesy of xkcd.com)
So today I wasn't able to get around to writing a meaningful post but I'm still writing one because I promised myself to write a post every day. I ended up working on my take-home physics test all day… and I mean a good 10 hours… and there were only 7 problems on it! Crazy, right?
Anyway… tomorrow I'll be posting the php tutorial for part seven of the 'Building a website' series so look forward to that.
Cheers,
Matt